Publisher
: Thomas Nelson (May 5, 2020)
Explore how to live a life of joy and fullness, especially in the midst of disappointment and broken dreams.
How do you live a full life? Perhaps the better question is, how do you really live when life throws you sucker punches, when you face obstacles that seem to snuff out your faith, when you lose something or someone precious to you? In The Fight to Flourish, Jennie Lusko encourages women to suit up and thrive, not just in the dailies of monotony and routine but even in the most desolate of places. Using the backdrop of her second-born daughter Lenya's passing into heaven five days before Christmas in 2012, Jennie invites readers to embrace whatever destination they've landed. She teaches how, through the good and the bad, they can learn to grow, be strong, draw near to God, and be a blessing to others. It is in this sacred space of pain and promise that women can begin to flourish.
My Thoughts:
The Fight to Flourish is raw, inspiring and encouraging as the reader embarks on a journey of grief with author, Jennie Lusko.
Jennie opens the book by telling the reader of how they lost their five year old daughter, Lenya a few days before Christmas. Reading through this difficult chapter, continues to remind me that life is a gift and nothing is promised to us. As I read through this chapter and several others, I was reminded that in this season of life, there have been a lot of deaths for me. Deaths of dreams, the lifestyle I had previously lived, my personal expectations and the way life was. However, while in losing precious things, this book challenged me that I am not at the end of my road, but just in the middle of a journey.
Jennie shares with the reader how she struggles with grief and the death of relationships changing. She does a tremendous job with not only laying out her own personal story, but encouraging the reader that the struggle is not the final word. In fact, this book was incredibly moving and motivating to me. Sometimes the things we go through don't make sense at the time and may not for several years later, but eventually we can see how God will use them.
The Fight to Flourish was a tremendous reminder not to give up. Rather, instead show up. Show up being vulnerable. Show up in the mess, but don't give up. Don't hide and let people in to your story.
Overall, I found this book to be incredibly encouraging, and inspiring to continue to move forward in an unprecedented time. Pick up a copy today, you will be thankful you did.

Purchase Links
About Jennie Lusko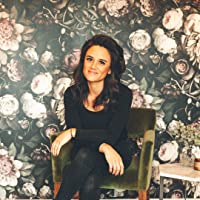 Jennie Lusko serves alongside her husband, Levi, leading Fresh Life Church in Montana, Utah, Oregon, and Wyoming. They have five incredible children: Alivia, Daisy, Clover, Lennox, and Lenya, who is in heaven. The Luskos live in Montana, which boasts the largest snowflake ever recorded in history, one and a half times larger than a competition frisbee. One of Jennie's greatest joys and calling is sharing the hope and freedom found in Jesus to those stranded in sin. She feels most alive when she's helping people and giving gifts.
Connect with Jennie