Mending Fences
Every saint has a past. Every sinner has a future.
Luke Schrock is a new and improved man after a stint in rehab, though everyone in Stoney Ridge only remembers the old Luke. They might have forgiven him, but nobody trusts him.
Amos and Fern Lapp allow Luke to live at Windmill Farm under two conditions. First, Luke must make a sincere apology to each person he's hurt--a four-page, single-spaced list. Second, he must ask each victim of mischief to describe the damage he caused.
Simple, Luke thinks. Offering apologies is easy. But discovering the lasting effects his careless actions have caused . . . that isn't so simple. It's gut-wrenching.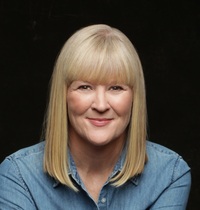 Suzanne Woods Fisher is the bestselling, award winning author of fiction and non-fiction books about the Old Order Amish for Revell Books, host of the radio-show-turned-blog Amish Wisdom, a columnist for Christian Post and Cooking & Such magazine.
Her interest in the Amish began with her grandfather, who was raised Plain. A theme in her books (her life!) is that you don't have to "go Amish" to incorporate the principles of simple living.
Suzanne lives in California with her family and raises puppies for Guide Dogs for the Blind. To her way of thinking, you just can't life too seriously when a puppy is tearing through your house with someone's underwear in its mouth.