The Hawaiian Discovery By Wanda Brunstetter & Jean Brunstetter
An Amish Woman Finds Love in Hawaii
Ellen Lambright mourned when her best friend, Mandy, moved from Indiana to Hawaii. But now Ellen has received the Amish church's permission to go to Hawaii and help Mandy through challenging times. Rob Smith works on the Williams family's organic farm, far from his past mistakes and burning regrets. When Ellen befriends Rob, the attraction is mutual, but her commitment to the Amish faith stands between them. Could a heartfelt discovery lead to forgiveness, reunion, and love? Or is Ellen's destiny waiting for her in Indiana?
Find out in this sequel to
The Hawaiian Quilt
from
New York Times
bestselling author Wanda E. Brunstetter, writing with her daughter-in-law Jean Brunstetter.
Enjoy the Island of Hawaii, a B&B, some drama and course your love for the culture of the Amish! This book is a great summer read. I loved this book and it was a great Sequel to The Hawaiian Quilt . This book has all the "feels" between joy, tears, humor and romance, this is a great book! The reader gets to read familiar characters from the previous book in this series, yet with a different twist.
The plot and storyline of this book was written extremely well and I love how certain characters were interwoven when I least expected it. If you enjoy Amish Fiction, you will enjoy this book. If want a great read, one that will have you turning the pages, this is a great read. It is a perfect stand alone, but I recommending read The Hawaiian Quilt. I give this book 5/5 stars. A favorable review was not required.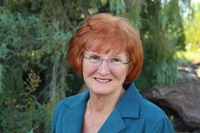 New York Times bestselling and award-winning author, Wanda E. Brunstetter is one of the founders of the Amish fiction genre. She has written close to 90 books translated in four languages. With over 10 million copies sold, Wanda's stories consistently earn spots on the nations most prestigious bestseller lists and have received numerous awards.
Wanda's ancestors were part of the Anabaptist faith, and her novels are based on personal research intended to accurately portray the Amish way of life. Her books are well-read and trusted by many Amish, who credit her for giving readers a deeper understanding of the people and their customs.
When Wanda visits her Amish friends, she finds herself drawn to their peaceful lifestyle, sincerity, and close family ties. Wanda enjoys photography, ventriloquism, gardening, bird-watching, beachcombing, and spending time with her family. She and her husband, Richard, have been blessed with two grown children, six grandchildren, and two great-grandchildren.