Pelican Point (Hope Harbor #4)
A crumbling lighthouse is
not
part of the inheritance Army doctor Ben Garrison expects to claim when he journeys to Hope Harbor. Fresh out of the service, he wants only to unload the tower of bricks, decompress from years of treating battlefield trauma, and prepare to launch his civilian career.
Hope Harbor Herald
editor Marci Weber has other ideas. She may not be a Hope Harbor native, but the small Oregon seaside town has become home--and she's determined to save the Pelican Point landmark.
Sparks fly as the two go head to head over the fate of the lighthouse. But when they start to cooperate, a different kind of fire ignites. And as they work together, might
Hope Harbor heal the hearts of these two romance-wary souls?
Bestselling author Irene Hannon invites readers back to their favorite town for a story that will light a beacon of hope within their hearts.
My Thoughts:
Pelican Point is the fourth book in the Hope Harbor series by Irene Hannon and it did not disappoint. I love every single book in this series and highly recommend them. They can be read as stand alone's, but are better when read together in a series. Each of these stories are filled with romance, faith, and change. Pelican Point had these elements and more, which made it a fantastic novel.
In Pelican Point you will love the characters between Ben & Marci. Marci has a love for lighthouses and Ben is ready to move on with his life outside of Hope Harbor, but Marci wants to give him a reason to stay, but will it be enough?
Then we have a plot of secondary characters, Greg& Rachel who are dealing with marriage issues and are faced with trials. Will they be able to withstand the testing of their marriage and faith or will the trials overtake their marriage? This is a powerful element to this book and one part of the story you don't want to miss!
Pelican Point is a fantastic novel and a great add to the Hope Harbor series. I can't wait to revisit this series again to re-read the series. I highly recommend this book and series. I give this book a 5/5 stars. A favorable review was not required. A complimentary copy was provided by the publisher for review purposes only.
Meet Irene: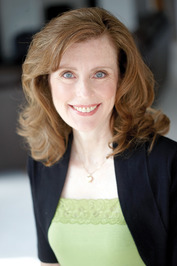 Irene Hannon, who writes both contemporary romance and romantic suspense, is the author of more than 50 novels. Her books have been honored with three coveted RITA awards from Romance Writers of America (the "Oscar" of romance fiction) and she is a member of that organization's elite Hall of Fame. She has also received a Career Achievement award from RT Book Reviews for her entire body of work. Other awards for individual books include National Readers' Choice, HOLT Medallion, Daphne du Maurier, Retailers Choice, Booksellers' Best, and Reviewers' Choice from RT Book Reviews. She is also a two-time Christy award finalist.
A former corporate communications executive with a Fortune 500 company, Irene now writes full time. To learn more about Irene and her books, visit
www.irenehannon.com
.