{MORE ABOUT THE GIFT
}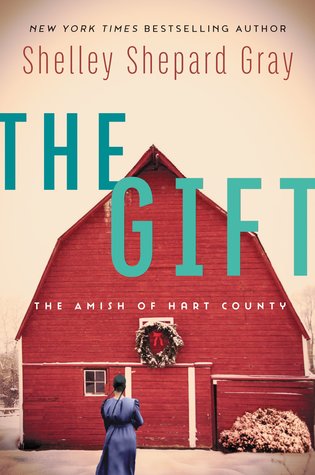 The Gift: The Amish of Hart County (Avon Inspire, November 2017)
A special Christmas story about love and blessings in the next book in the Amish of Hart County series
The Schwartz family is happy to be spending Christmas on their new farm in Hart County. But when Susanna Schwartz hears gunshots that causes her buggy to overturn, and then her little sister falls through a wooden bridge into the icy creek, it becomes clear from these dangerous "accidents" that someone wants them gone.
Neil Vance has been heartbroken ever since his parents lost their family farm. He knows it's not the Schwartz family's fault, but he can't help but be resentful. Until he meets Susanna. She is kind-hearted and bold, and Neil can't stop thinking about her pretty green eyes.
Neil thinks the accidents are just that, but Susanna's father is convinced the Vance family is responsible. Susanna refuses to believe Neil would do anything to harm her. She's fallen in love with him and knows he is a good man. But her family is ready to pack up and move, and time is running out to uncover the truth before someone gets hurt . . . or worse.
My Thoughts:
The Gift by Shelley Shepard Gray introduces the reader to the Schwartz family has longed dreaming of owning their own farm and has recently purchased land in Kentucky. Little did they know the life they had dreamed of would not be they had expected. Rather than a warm welcome to their new home and community, they were greeted with nothing but coldness. The Schwartz family begins to experience anger, trust and is the target of someone who is out to get them. The community begins to reach out with kindness, and help, but with the many accidents are they able to trust anyone?
This book will make you have so many emotions and wait till you try to solve the mystery of who is causing all of these mysterious accidents. The suspense of this book around the holiday season of this book is refreshing. You will not be able to put this book down! It unlike any other book I have read by Shelley. I highly recommend it and think this would make a great Christmas gift. I give this book 5/5 stars. A favorable review was not required.