A Place at Our Table
By Amy Clipston
About:
Along with his volunteer work at the local fire department, running his Amish farm keeps Jamie Riehl busy. He barely has time to eat at the family table, never mind find someone to date. But when he meets Kayla Dienner, he is smitten.
Kayla tries hard to deny her attraction to Jamie. After all, she's spent the last year discouraging her younger brother, Nathan, from becoming a firefighter. The death of their older brother in a fire a year ago is fresh in her mind—she can't bear the idea of putting her heart on the line every time the sirens blare.
Then tragedy strikes, and Jamie wants to extinguish any flame between him and Kayla. Can Kayla set aside her own fears to save the love she was determined to deny?
The first book in the Amish Homestead series, A Place at Our Table invites us to a quiet community in Lancaster County where love burns brightly no matter the cost.
My Thoughts:
Amy Clipston knows how to write a story well and A Place at Our Table will captivate your heart as you read the story of Kayla and James. Two unlikely people, who are working through grief, find a way in the middle of a storm to trust God and a more prominent plan he has for their lives. Their friendship, love for their families and sacrificial love is heartwarming. These two are the showstoppers in this book! And if the story between Kayla and Jamie was not enough to grab your attention, the minor characters will catch your heart as well. You'll want to know what happens with each of them. I was intrigued by Kayla's brother Nathan and his passion to be a volunteer firefighter.
I am excited about the next book in the Homestead series, and I don't want to give any more away about this dramatic, beautiful Amish romance! I highly recommend this book. Thank you to the publisher for providing a copy. I give this book 5/5 stars. A favorable review was not required. I can't stop thinking about this fantastic story, the slow build-up of the characters and the drama that I did not see coming! Don't miss this amazing novel! You won't regret it!
About the Author: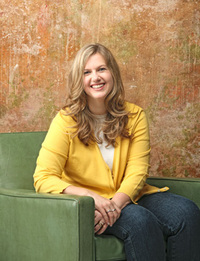 I'm an advocate for organ and blood donation. I donated a kidney on June 14, 2011, at Johns Hopkins Hospital. Through my donation, my husband received a second kidney transplant. My husband and I matched another couple and we swapped kidneys with them. I gave a kidney to my husband's donor's wife. Feel free to email me and ask me what it was like to be a kidney donor. It was one of the most amazing experiences in my life. If you're healthy, please donate blood! Also, become an organ donor.

Visit me at www.facebook.com/AmyClipstonBooks,Twi... at @AmyClipston or www.AmyClipston.com (less)