Tragedy tore Christopher's world apart. But Emily believes there are enough pieces left behind to stitch together a beautiful new beginning.


Emily Fisher is eager to meet the new employee at her father's shop in Bird-in-Hand, Pennsylvania. But when Christopher Hochstetler arrives, his cold demeanor freezes her attempts at building a friendship.


Longing for a fresh start, Christopher travels from Ohio to Bird-in-Hand to work at his uncle's shop. Christopher's heart is still wounded from memories of home, and making new friends is the last thing on his mind—he knows the pain that comes with losing those you love. When Emily is kind to him, he tries to remain distant, but he soon finds himself stealing glances at her throughout the day.


When Christopher shares his tragic reasons for leaving home, Emily decides to make a quilt for him as a gesture of their friendship. Even though he is not a member of the church, she's found someone with whom she can imagine a future. The two are quickly falling in love when a family emergency calls Christopher back to Ohio without warning.


Emily finishes the quilt, in spite of her pain. But when Christopher receives it, will he have the courage to follow his heart?
My Thoughts:
Amy continues to step up her game with each and every book in the Amish Heirloom series. The Cherished Quilt is no different. This is the third book in this series featuring the Fisher series, their family and this is Emily's story. Get ready to meet handsome, Christopher who is holding on by a thread, but is in the leather business and is a very talented young man. He and Emily start off on the wrong foot, but filled with compassion, Em eventually decides he has been through a lot and offers friendship in the form of a quilt. She begins to ask her mom for fabric, which leads to a conversation about her and Chris only being friends. Emily sees herself as helping Chris, but her mom knows that Em might be developing something beyond friendship. Filled with raw emotion, Emily puts her heart out on the line, but is Chris able to accept? Or are the demons from his past enough to keep him from unforgiveness, a life of unhappiness and a quilt that could change his life forever?
This book isn't just a fiction story, but one that has a deeper story written within it. It deals with grief, faith, forgiveness, courage, jealousy and so much more. Each of us can relate to Chris and Em in one or another as we have all experienced some of the human emotion they have. The pages flew during this read. I had to limit myself because I did not want the book to end. It was a page turner and I wished I had the 4th book in my hand ready to read. Don't miss out on this life-changing Amish Fiction novel. You will regret not picking up a copy.
To Pre-order your copy, head here!!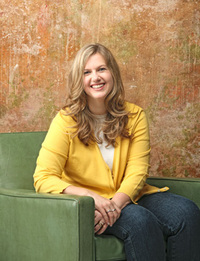 I
f you would like to learn more about Amy, please visit her
website.
She is a very talented author that has expanded her writing beyond this beautiful memoir, but is now know for writing two wonderful Amish series including the Kauffman Amish Bakery Series and the Hearts of the Lancaster Grand Hotel Series. She has written several novella's and has just recently released her newest title
"The Forgotten Recipe
and is also releasing
The Courtship Basket
in June.
To connect with Amy, please visit her on

Facebook

, Twitter and

Instagram

.