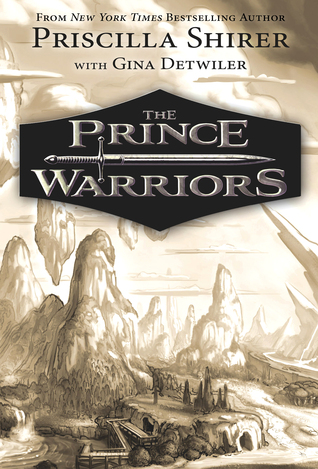 The battle is real
.
As brothers, Xavier and Evan are used to battling each other. But now they're discovering that there is a much bigger battle going on all around them. And it's their turn to fight. Based on Ephesians 6:10–18,
The Prince Warriors
is the first book in Priscilla Shirer's epic new series that brings to life the invisible struggle ensuing in the spiritual realm. Xavier, Evan, and their friends have typical lives until they enter a mysterious land called Ahoratos. There they meet their guide, Ruwach, who offers wisdom and direction as the kids' initial adventure begins—an adventure filled with armor and danger and a very real enemy.
Written by
New York Times
Best-Selling author Priscilla Shirer, The Prince Warriors series was created for middle-grade readers and will include the fiction trilogy as well as
Unseen: The 365 Prince Warriors Devotional
and the
Unseen
app.
My Thoughts:
Priscilla Shirer writes an adventure for boys filled with mystery, humor, wholesome and anyone can join in on the adventure, but this book draws boys in Junior Fiction. Girls can read this series as well and I would not discourage it as they need to know they fight with a sword too. In " The Prince Warriors" Evan and Xavier are brothers who don't get along, which is like many children in families. Most siblings don't get along and this seems to be very common in our culture, but the Xavier and Evan discover they are in a different kind of battle. Ahoratos is a land where all of a sudden they meet a guide who helps them discover there is a battle that is unseen with a real enemy. The brothers and their friends are faced with a challenge to face the enemy as Prince Warriors in this land. This book is action packed, fun for boys and girls. As an adult, I loved this book and found this book to be very true to the spiritual battles that are faced in the real world. I love how Priscilla writes this story with descriptive details, pictures and she draws the reader into the story. This book is adventurous, fun, action packed and will have you turning the pages, no matter the age. Thank you to B& H publishing for providing me a complimentary copy for review. I give this book a 5 star rating for my honest review, which I have provided here.