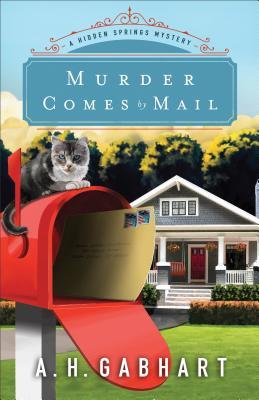 About:
A Cozy Mystery Complete with a Small Town Full of Charming, Quirky Characters
Deputy Sheriff Michael Keane doesn't particularly enjoy being touted as the hero of Hidden Springs after pulling a suicidal man back from the edge of the Eagle River bridge in front of dozens of witnesses--a few of whom caught the breathtaking moments with their cameras. But the media hype doesn't last long as a new story pushes its way into the public consciousness of Hidden Springs' concerned citizens.
Photos of a dead girl arrive in the mail, and Michael becomes convinced she was murdered by the man he saved. With a killer one step ahead, things in Hidden Springs begin to unravel. Now Michael must protect the people he loves--because the killer could be targeting one of them next.
Readers will love racing along with Deputy Sheriff Keane as the clock ticks in this page-turning mystery.
My Thoughts:
"Murder Comes by Mail" is the second novel in A Hidden Springs Mystery Series. I have not read the first title, and these can be read as a stand alone novel. If you're interested in mysteries, small towns, and great characters, this is your kind of novel! From the beginning till the end, this book will grip you as you're involved in the murder spree, trying to solve the mystery and you'll love the characters. You will be excited to see how it ends and of course, you won't be able to wait for book three. If you enjoy a good mystery, small towns, and great characters, get ahold of this book, you will eat it to pieces! It is wonderful!
Thank you to Revell Publishing company for providing me a complimentary copy for review purposes. I was not compensated for a positive review. I give this book 5/5 stars.
About the Author:
Ann H. Gabhart grew up on a farm in Kentucky. By the time she was ten she knew she wanted to be a writer. She's published over twenty novels. She and her husband have three children and nine grandchildren. She still lives on a farm not far from where she grew up. She loves playing with her grandkids, walking with her dog, reading and, of course, writing. Her Shaker books, set in her fictional Shaker village of Harmony Hill in the 1800's, are popular with re
aders.