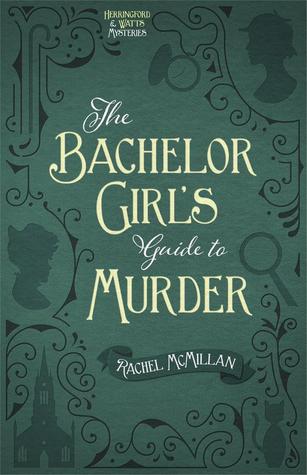 Image Provided by Harvest House
About:
In 1910 Toronto, while other bachelor girls perfect their domestic skills and find husbands, two friends perfect their sleuthing skills and find a murderer.
Inspired by their fascination with all things Sherlock Holmes, best friends and flatmates Merinda and Jem launch a consulting detective business. The deaths of young Irish women lead Merinda and Jem deeper into the mire of the city's underbelly, where the high hopes of those dreaming to make a new life in Canada are met with prejudice and squalor.
While searching for answers, donning disguises, and sneaking around where no proper ladies would ever go, they pair with Jasper Forth, a police constable, and Ray DeLuca, a reporter in whom Jem takes a more than professional interest. Merinda could well be Toronto's premiere consulting detective, and Jem may just find a way to put her bachelor girlhood behind her forever--if they can stay alive long enough to do so.
My Thoughts:
This is the first book in the Herringford and Watts Mystery series and I am excited to read the rest. What I enjoy about this book that I think sets it apart from many other mysteries is a spiritual component, which I hope continues to develop further as the other books carry forth. One thinks God is a mystery while the other appears to have faith. Will they reconcile their different belief systems or will they believe in the same God? Jem Watts and Merinda Herringford are two detectives looking to launch their business when all of a sudden death of Irish women lead them into solving a mystery. For a mystery of this caliber, I found it to be entertaining and relatively clean. I am excited to see what happens in the next book and I am thrilled at character development. This book will keep you moving right along. I am giving this book 4/5 stars. Thank you to Litfuse for providing me a complimentary copy for my honest review.

If you are interested in my birthday giveaway, details are here. Leave a comment on this post for your chance to enter all week long! Would you pick up this book?
Rachel McMillan is a keen history enthusiast and a lifelong bibliophile. When not writing or reading, she can most often be found drinking tea and watching British miniseries. Rachel lives in bustling Toronto, where she works in educational publishing and pursues her passion for art, literature, music, and theater.