A Broken Kind of Beautiful written by Katie Ganshert is a novel about a twenty four year old model named Ivy Clark.
Ivy starts modeling at the age of fourteen, where she learns that appearance is the only thing that truly matters. Her uncle takes her to New York to help Ivy grow a career in the modeling industry, where she becomes quite successful. However, this success doesn't lead to happiness on the inside for Ivy. It leaves her lonely, empty and feeling broken on the inside, meanwhile the outside doesn't reflect her true feelings.
Ivy believes she is beautiful on the outside and she knows that is important because that is what she is been led to believe for the past 10 years. She is always used to be treating a certain way by men and is used to the way they look at her, like she is an object, not a person. She knows they look at her for her looks and they don't see her heart. She just flaunts her beauty and doesn't expect anything else. They really don't care about who she is and frankly, she wouldn't even know what it would be like for someone to see beyond her looks.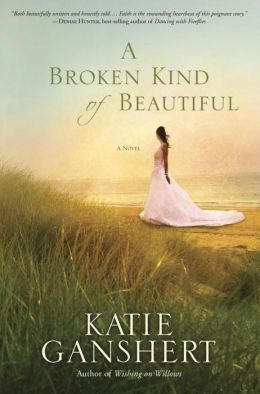 However Ivy's perception is challenged when she agrees to go to South Carolina to start modeling her stepmother's wedding gowns. She encounters Davis Knight who is the photographer and will be taking her pictures. He however isn't just interested in her looks, he see's beyond her physical beauty and really wants to understand her heart. He wants to know what lies on the inside of her. Ivy isn't used to this kind of attention and is attracted to him, but cannot understand, nor is certain if she wants him to know her heart.
Davis also has a personal journey through his photography that he works through in this story, after putting down his camera for a couple of years, he returns, which is where he meets up with Ivy. I love how his personal journey is tied into Ivy's story.
Will these two individuals find they valued beyond their trades? Will they find a love story? Will the two end up together? Or will they see that their true value is the love found in God? The only way to know how the story ends, is to read it for yourself!
Thank you Waterbrook Press for allowing me to review this book! I truly enjoyed it! It was fantastic!