Something is off with my running game and I'm not sure what's going on. As a runner, you know when your body is in trouble and when you can fight through it. You know some days are just emotionally and physically draining out there. You know how hard is too hard.
On Saturday, I had ever intention of running 5 miles and upon completing the first mile, I was dying. My breathing was awful, my chest hurt and I just felt completely drained. It took all that I had to complete 3 miles and I was so frustrated. Something has been going on with my runs lately and it SUCKS! Either my immune system is compromised or, my body is just physically exhausted and is not catching up..
I'm not sure what it is, but it's FRUSTRATING!
However, it was so cool to see all the tweets about Run Disney's Tower of Terror 10 mile race this weekend! The medals are so stinking fun!
I loved the Stich shirts. I would pay someone just for the shirt. I want to earn my own shirt and medal someday, but so stinking cute! I just love the color!!!!!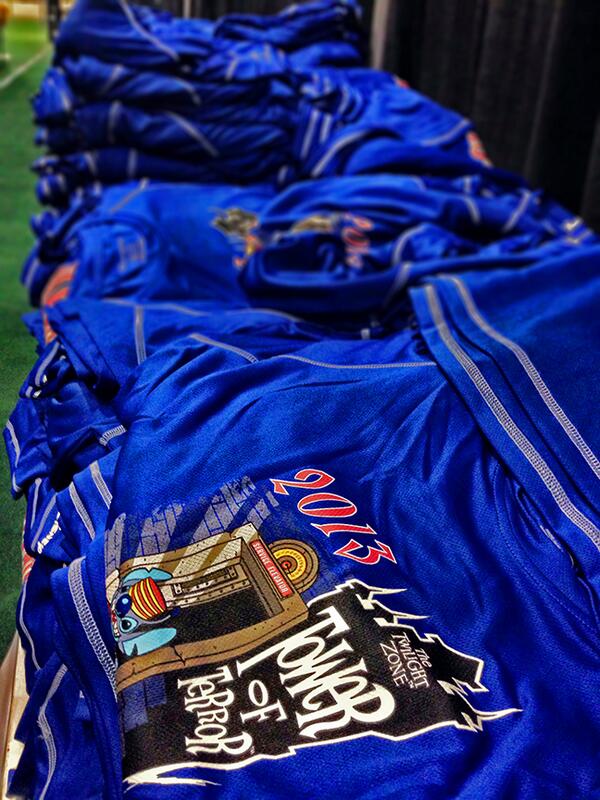 Someday, I will get there and run this event. It's on the bucket-list for Rundisney events to run.
This weekend, I spent sometime reading " Running for Recovery," written by Arthur Coffey.
This book is about a man name Arthur who was in a motorcycle accident. They did not believe he would make it, let alone recover, especially with an IQ of 39. With an IQ this low, he would have been severely impaired. Due to brain damage that occurred from the accident, Arthur suffers from severe memory loss.
However, Arthur was determined to keep going and began researching about Alzheimer's/ brain damage. He would not give up and began to research/ present his findings. In addition, he felt that God had a strong purpose for his life and he was determined to lean on God. During this time, he started confessing his sin to his family and he learned of God's forgiveness. Through all of this, he started to have his memory come back. He continues to lose his memory, forget things and still struggle with memory. When I picked this book to review, I thought the content was going to be very different. I was not displeased with this book, but rather what I read was unexpectant.