As women, expectations of others, demands, hectic schedules, insecurities and demands we place on ourselves can be outrageous. As women we are constantly comparing ourselves to others, having high expectations and wanting to just be authentic with others. We just need someone to navigate to the tricky waters with, have a mentor or know that someone has gone through the same thing.
The Blessed Woman is written by Debbie Morris who shares her own struggles with three kids, running a home, insecurity, finding purpose and trying to figure out what is most important. She uses woman from the Bible to relate to our struggles that we face daily. It can be hard to relate our struggles with woman from thousands of years ago, but shes uses their stories to relate to ours.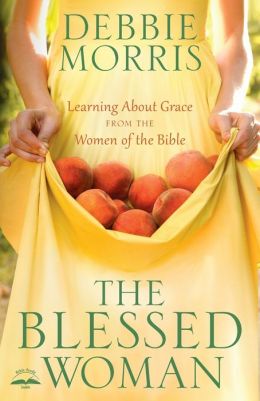 My opinion:
I felt like I sat down and had coffee with Debbie every chapter I read. I really enjoyed how she uses many women from the Bible to bring it relevant to our culture and problems today. I could relate to the author and she did a great job at making me feel blessed. I would recommend this. It is a great pick me up. It would be a great for the worn out mother or a woman in need of some soul filling.
Disclaimer: I was given a free copy of this book and was not paid to write a positive review. This disclaimer is in accordance with the Federal Trade Commission's 16 CFR, Part 255http://www.access.gpo.gov/nara/cfr/waisidx03/16cfr25503.html> :