My first summer adventure begins Wednesday! I'm headed to Georgia for two weeks to spend some time with these cute children, who have grown so much from last year!
I can't wait to visit Macon, GA!! I love the south.. They are so cute! I leave Wednesday at 5:45 in the morning.. My blogging will be from there..
I'm apologizing in advance for the pictures not to match the words in upcoming posts. The blogger app for ipad isn't great and it doesn't attach pictures correctly, so I'm sorry.. I already know issues are going to occur..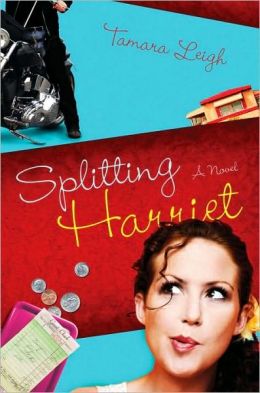 I had an opportunity to read a non-typical book for me. Splitting Harriet is written by Tamara Leigh, I recently read Perfecting Kate and that was good. This book stared off with a drunken preachers kid throwing up in a bar, which is completely not what I expected.
As I began to read this book, it was very intentional the point the author was trying to get to the reader through Harriet. Harriet attended a traditional church because it wasn't challenging her beliefs and transforming her faith, but allowing her to feel secure. Isn't this true of us? Maybe we aren't being transformed, but are stale mate and cozy where we are at? The author makes a point in saying we read the Bible in a year, yet have no idea what were reading! Love that she uses Harriet to tell a story.
Then Maddox Mc Cray comes into the picture and attempts to bring change to church. He has great ideas and although intimidating on the outside by his hair and tattoos, his heart is in the right spot. This is a light hearted chick flick with a story of forgiveness and grace.