"Thou shalt embrace singledom and be unbelievably, inconceivably happy" is the creed that Kate Meadows has set for herself. We all can relate to Kate in some fashion to think we might not be pretty, or realize that we are kind, but that its truly there.
Kate at the age of 33 vows to be happy, even though she isn't. She is talented artist with no good prospects and she wants to be married. She believes in only marrying a Christian and breaks her rule at times to date men, which has lead to her bad relationships. She swears off dating and men altogether until, she meet Michael (makeup artist) and Dr. Clive (reconstructive surgery). Both men have their own agenda's for wanting to date Kate.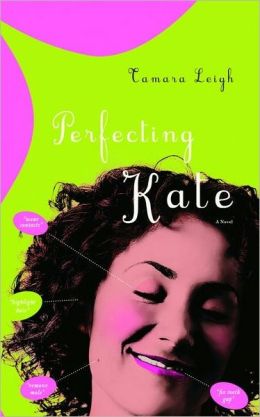 Michael wants to use Kate on the cover of a feature magainze, but he thinks she isn't beautiful, he wants her to get professionally made over to fit the "beautiful" he thinks she could become.
Dr. Clive wants Kate to paint a mural in the childrens hospial burn unit. He is okay with her christian symbolism painted through it, as long as it isn't obvious. He'll listen to her Christian worldviews, but doesn't particullary care to enjoy them.
Kate wants someone who will understand and love her. Will either of these gentleman be a match for Kate or will Kate discover something different that she didn't bargain for?
Find out! Read Perfecting Kate and you will see what she discovers...