My job has been crazy nuts.. Crazy doesn't even begin to describe the stress I've been going through.. Mental health is no joke and when it comes to children, I wanna save them all... Sigh..
Here are my favorite 5 Things this week!! It's the small things people!
1) I've been listening to Wishes and SpectroMagic on Cd every night.. It helps me fall asleep and dreaming of my happy place, Disney World!
2) I've finished reading "The Chance" by Karen Kingsbury in less than 3 hours! It's that good of a book. Probably my second favorite book of hers!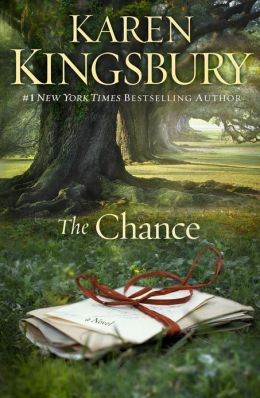 Here is a brief review for those of you who might be interested in this book. Ellie and Nolan are two teenagers who live in Georgia. When Ellie is forced to move to California because her mother was pregnant by another man who wasn't her father, the family was separated and Ellie had to say goodbye to her best friend, Nolan. The two parts ways at an ancient oak tree where they wrote letters to one another and promised to return 11 years later. Years later, Ellie has a daughter and catches glances of Nolan as a professional basketball player, but will the two ever have a chance to meet back at the oak tree where it began and read their letters to one another? Will God provide a way where one doesn't seem possible??
3) I have never watched Peter Cottontail, but when it was on sale at Hallmark for $5, my husband begged me to buy it.. He wanted to relive his childhood, so I said sure.. I had never seen it.. Wow, children's movies were so different then. The creators of this movie were the ones who created Rudolph The Red Nose Reindeer. This will be a classic and a new Easter Tradition.
4) This cute Easter bunny my husband bought me.. Isn't he so stinking cute? I love it!!
5) I never thought I would I want to train with a running group or even a group for that matter.. I always been the go at your own pace kind of girl and working out with others really intimidates me until as of late.
The workouts are paying off and evening though I haven't been running as much, I can tell my body is getting so much stronger and I'm pushing myself so much harder!!
My husband jokes that he should weight lift with my legs because they are beast! He is funny..
Question: What are the things you're loving this week? How do you celebrate Easter? Any Easter traditions?