When I first heard about the Christy Miller collection and started reading it as a teenager, I became hooked and very excited to read the rest of the books. So when I got the chance to review the Sierra Jensen collection, I thought would be a great opportunity to continue reading where the Christine Miller series left off. As a 26-year-old woman, I can relate to this book and see the own Sierra Jensen in me. No matter what age, you will enjoy this book.
What I love about this book is that Sierra is very real and authentic. She has dealt with many situations that teenage girls doing and wonder how to handle? She handles situations with a faith that is deeper than what most teenagers have. She also has a very supportive family who knows how to help her through difficulties. She is interested in a boy named Paul, but in the first three stories we don't see that the complete ending to this story. You won't want to miss the other novels and you will probably rush out to the store or library to see the ending, which comes several books later.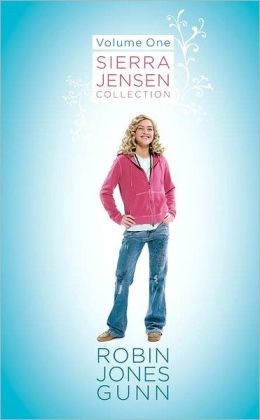 Robin Jones Gunn writes a fantastic story about teenagers who are willing to serve God. Through Sierra Jensen, teenagers are encouraged to remain living a pure life and to give the glory to God. I think this book will encourage all teenagers who struggled with purity.
I would also recommend this book to any adults, no matter your age, you will find this encouraging. If your looking to grow deeper in your faith, with some laughs and also willing to be encouraged, this is a great book!
I was not compensated to write a positive review, the thoughts expressed here are my own.