I am sorry for the lack of blogposts! Between packing last week, getting work done, and doing laundry, I didn't have time to even check my blog.. It made me sad, but I just couldn't get to all of you! We left Friday for Florida, returned Monday Evening and I have been going non-stop!
So, I decided I wanted to re-cap Disney in a couple of posts! So, let's start with Day 1 at the airport and Run Disney race Expo!
My husband and I departed Michigan around 6am and arrived in Orlando around 1:00 pm. We had to wait a while before we were able to board Disney's Complimentary Magical Express to get to our hotel!
We arrived at the hotel and had to wait patiently in line before we could check in.
Immediately, we checked into our hotel, Pop Century and headed straight to our room. We unpacked a little and got our race registration to head towards the race EXPO!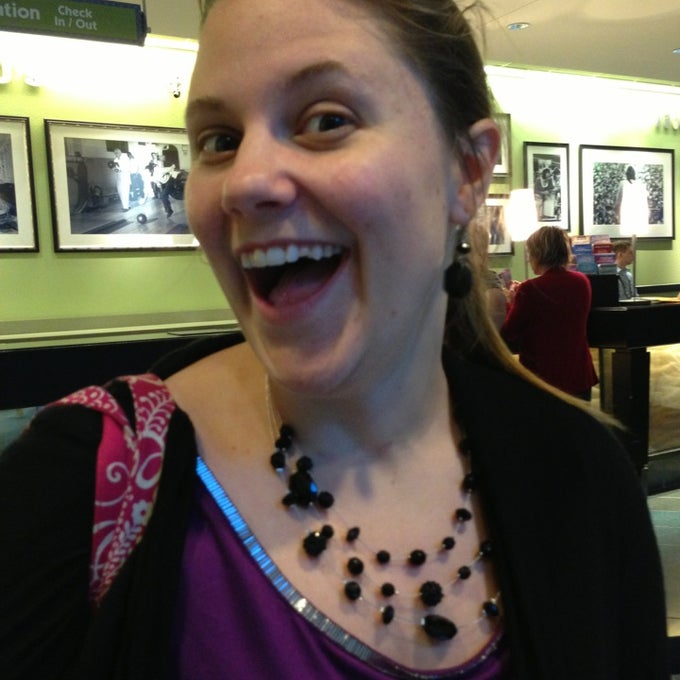 We got to the race expo and first had to pick up our bib number. As the lady was handing me my bib number, I felt myself choking up and started to have tears in my eyes..She said to me, this is become real huh? I couldn't believe after 8 months of planning, we were at this moment. I have never felt such deep joy and fear all in one moment! It was amazing and scary all wrapped in one.
After we got our race number, we had to join the large masses around the World Wide Sports Complex to get our race packets which contained our race shirts and other goodies. This long line also was the line to get into the race expo. We waited a good 30 minutes before we could enter the expo.. It was warm out there too! It was close to 80 degrees and it was sunny.. Oh, I miss the sun!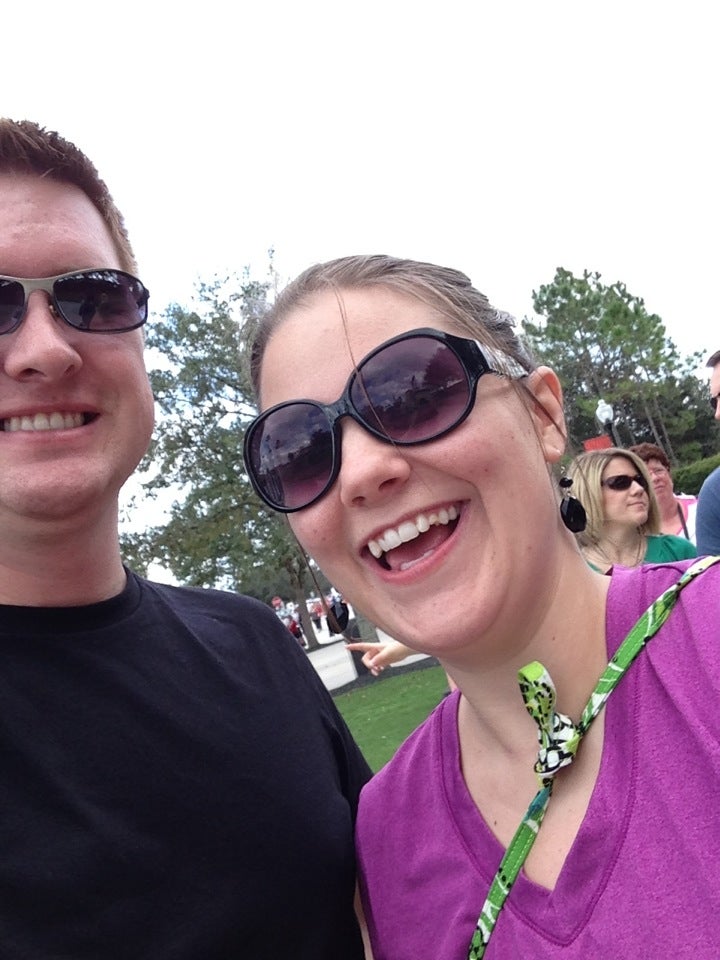 Upon entering the expo, we had to go pick up our race packet and I could not believe how busy the race expo was.. There was so many people and they were everywhere. It was very overwhelming to me and I was having lots of sensory issues because of the amount of people crammed into one space. I started finding myself getting cranky, especially since I did not have a lot of sleep..
Needless to say, we did not stay a long time at the expo. Drew and I each bought a tee- shirt, sweatshirt and couple of 20th Marathon commerative items.
We left the expo to head back to our hotel in order to get ready for a fancy dinner at the new castle..
I will give you a peek in my next post of "Be our Guest", which is the newest Disney Restuarant to open.
In the meantime, what has been your proudest moment? Where have you felt joy and fear all in one??
Thanks for being patient and I look forward to bringing more posts soon!!