I would love a Kindle or Ipad, but our budget doesn't have the dollars to match the want. Since I don't have an e-reader, I still read books, which I don't think is a bad thing.. There is something wonderful about holding a physical book. .The problem I am running into is, I simply do not have enough book shelf space for all of my books.. I am going to need to address this dilemma soon...
Anyways, I was provided the opportunity to read and review 4 Christmas novels by a publishing company named Summerside Press.
All of these books are fantastic in their own way.. So this blog post isn't forever long, I am going to try and make each snip-it short.
Sleigh Bells:
Janice Hanna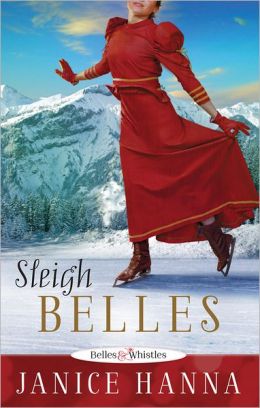 Sleigh Belles is a cute little romantic novel about Alanna Lessing who goes on a mission to help rescue her sister from the women's suffrage movement. Upon arriving in Montana, Alanna finds herself helping the neighbor rancher, Tanner Jacobs. Tanner Jacobs begins to develop feelings for Alanna and wants to be apart of her life. Will sparks fly or is this a disaster for love?
My opinion: This book is cute book for those who like historical romance fiction. Although historical romance fiction isn't my favorite, I enjoyed this book.. It is a quick read and it's a good "fluff" read from life.. Sometimes you just need to transport yourself into someone elses world and this book will help you do that!
Baby It's Cold Outside:
Susan May Warren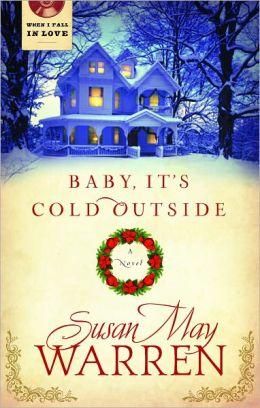 Dottie, a local librarian has grieved the loss of her son in World War 2. When Christmas approaches, Dottie has no energy to open up her house or heart for Christmas. She is not excited for the season and is still dealing with her loss.. Her hometown Christmas tree usually has a star on it, but since the death of Dotties Son, Dottie cannot part with the star for the Christmas town tree. In the spirit of Christmas, 5 visitors show up as a result of a massive blizzard. Will one of these visitors convince her to put her sons star up on the town Christmas tree? Will any of these visitors change her life???
My opinion: I think this book would be a great movie. It reminded me of "Its a Wonderful Life" and how bad things all work together for good. I really enjoyed this book, it was a great read!!. Reading it made me feel very cozy, especially with all the description of the snow.. This would be a great read around the fire place.
A Merry Little Christmas: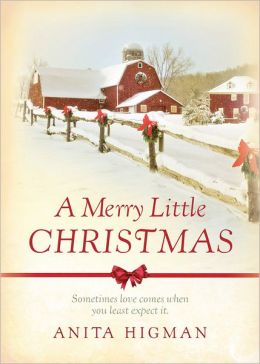 This cute little Christmas novel is sure to stir your heart this Christmas! Franny has always lived on her parents farm and has taken care of it since their passing. She has dreamed of getting out of her parent's home and moving to city. A man approaches her and asks if he can purchase the farm. As Franny gets aquinated with Charlie, she begins to have feelings for him. As this story unfolds, does Franny sell the farm and live out her dream or does God have bigger plans for her life??
My opinion:
Anita Higman did a great job writing this cute novel. It is one of those homey cute, cozy books that makes you feel good. This is a great holiday read for your favorite reader! This is perfect for your book reader who loves simple, fun and cozy holiday romance novels!
I'll be Home For Christmas:
Julie L. Cannon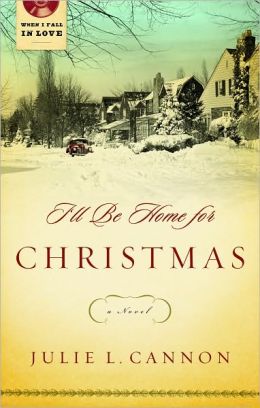 As Maggie grieves the death of her mother, her childhood sweetheart, William Dove proposes to Maggie. Maggie was completely taken off guard by Williams gesture and decided to enlist herself in the U.S Navy Waves ( Women Accepted For Voluntary Emergency Services). She gets stationed in New Jersey. Unfortunately, William cannot serve in the military due to a childhood illness of Polio, William is unable to serve along side Maggie. Will Maggie find love after all with William? Will she able to grieve the loss of her mother?
This is my favorite book. I love the whole William going after Maggie.. I think it is so romantic.. This was my favorite out all these books.
Well, I hope this gives you a good preview of some great holiday titles for your favorite reader! May you find a little Holiday spirit in each book!
Thank you Summerside Press for allowing me to review these cute novels.