Max Lucado is one of my favorite authors as he is always inspiring, encouraging and challenges me towards all things God.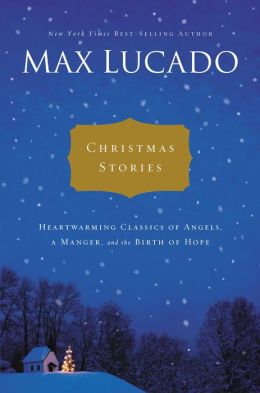 This book is filled with different Christmas stories celebrating the joy of the season. Some of these titles have been previously published, but are worth another look or a gentle reminder. The Christmas Candle is a story of forgiveness and miracles. When the candle is lost, who will receive it? The Christmas Child is my favorite. This is a story of family, faith and forgiveness as a family is torn apart due to the loss of a life. Will forgiveness trump pain? North Pole of the Manger? This story invites the reader to understand the story of Jesus and how Santa isn't real, but how and where we should seek our heavenly gifts. This book contains so many more stories.. Those are just a few of the ones I enjoyed.. This book does not have to be read cover to cover, but just as one wishes to pick it up and read here or there.
If you have not read a book by Max Lucado, I invite you to take a moment and read one of his books.. You're life will be changed as you read the words of a man who can eloquently lead a person to Christ.
Thank you Thomas Nelson for allowing to me read a wonderful book.