If your a woman, chances are you've had to deal with some "issues" in your life. Insecurity, fear, comparison, anger, un-forgiveness, bitterness, and control are many of the "issues" that ministry Leader, Nicole Unice touches on in her book and in her new Dvd Curriculum.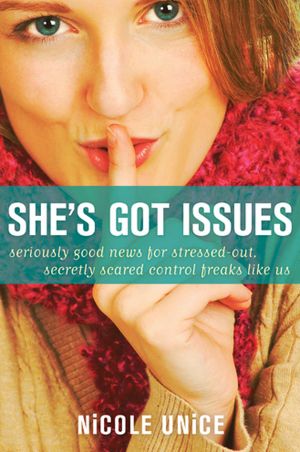 Nicole Unice is a mother, counselor and a leader who is honest and real about the struggles that women face. At some point, we all have an issue we struggle with and as much as we want to hide them, it doesn't make it any easier. Nicole doesn't hide behind the fact that these issues are something one can easily get over, but instead we need to bring these issues out in the open to deal with them. She describes each issue in great detail in the book and dvd in order for us to be transformed and closer to God. She is very honest, has a sense of humor and is authentic in her own personal journey through her own "issues."
In the book, each chapter deals with a different issues and is followed by prayer, journaling activities and discussion questions. I would recommend this for a Bible Study. The discussion questions allows for one to really reflect and dig deep into the "issues." Each chapter has scripture reflecting on the issue, but also scripture to combat the issues one is struggling with. The scripture helps to recall on, especially when dealing when dealing an issue arises during the day. The book also contains picture code that you can use your smartphone to visit the link online. .Very cool!
The dvd is equally as enjoyable as the book. The DVD contains six teaching that compliment the book. Control, insecurity, comparison, anger and un forgivness are the six teachings on the DVD. This includes a participant guide and is perfect for a small group. It has handouts for a Bible study group and includes a leaders guide.
I highly recommend the book and DVD set.
I received this complimentary copy from Tyndale. The oponions expressed our my own and I was not compensated for a positive review.