Having spent some time in Africa myself, I can totally relate with Katie Davis who writes Kisses from Katie.
Katie is a your typical normal average teenager who graduates from High School with great friends and a boyfriend. She is at the top of her class and can pursue the college of her dreams, but she feels this yearning to be emotionally and spiritually fed on a daily basis.
What she does next is incredibly. She decided to leave it all behind her! She breaks up with her boyfriend, packs up her belongings and move to Uganda. No firm college plans, just leaves America to help out with an orphange and tells her family she will return in a year and then attend school.
After a year in Uganda, do you think Katie returns to the States? No! She can't just leave her friends and the children behind her, they need her or does she NEED THEM?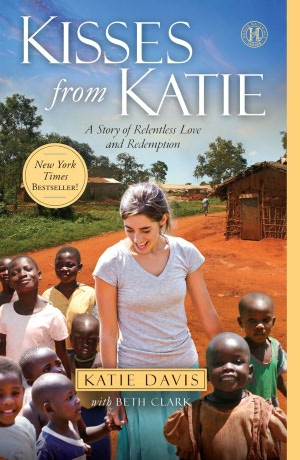 In her book, Kisses from Katie, we see the life of Katie and how she makes every child feel special, one child at a time. She is remarkable in how she makes each child feel loved and cared for. In this book, Katie talks about how God is changing lives through her heart and what she is doing in Uganda. She is the hands and feet of Jesus by showing the love of Christ to each person she encounters. She talks about some of the daily frustrations she has while living in Uganda and how she wishes she could help out more, but she also shows how one person can make a difference.
She inspires the reader to work towards ending poverty, starvation, educating people on HIV and caring for the Orphaned. She makes it clear we need to be willing, God will provide, but if we are not willing, we will not help.
You may not be called to travel to Uganda or a foreign country, but you may be called to your backyard, your community, your church, local prison or school. God uses people in different ways and he will fulfill his purpose for you, you just need to be open and willing.
I received this book free from Howard Publishing. This is my honest review and this is a book that will inspire you to know one person can make a difference! 5/5 stars for this one!!
To visit Katie's blog go here!!! You will love reading her stories and the life she lives in Uganda.