I know it's not Christmas yet, but it will be right around the corner before you know it and you will be singing carols, hoping to snuggle up to a good book while watching the snowflakes land on the ground.
I have a great book that is sure to keep you inspired, full of love and remembrance of our saviors birth this upcoming Holiday Season..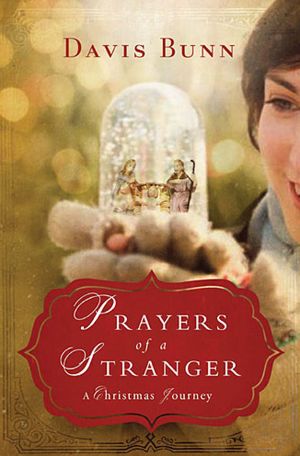 Davis Bunn is the author of "Prayers for a Stranger." He has written numerous titles and you can find more information about him here!!!
Amanda Vance is married to Chris, she is a nurse and longs to be a mother. She and her husband Chris were expecting a child this holiday season, but the child was a still born and both parents have had to grieve the loss of their daughter. Amanda is especially having a difficult time and who could blame her.
An unexpected adventure takes Amanda and her neighbor, Emily to Israel. It is in Israel that Amanda discovers a 2 year old girl named Rochele. Rochele does not let anyone hold her, but she is particularly taken to Amanda. Amanda begins to discover she is the only one who can heal Rochele and Rochele is the only one who can heal Amanda.
Emily had to leave Israel earlier than expected because her husband, Frank had fallen. Will Amanda grieve over her lost child and heal?? Will the little girl become healed?? What happens, well, You will need to read the rest of the story to find out!
Thank you booksneze for allowing me to review this book. The oponions express are my own.