Were you a preachers kid? Do you anyone who is not your typical Preacher's Kid? If you haven't met one, let me introduce you to Andrew Palau, author of The Secret Life of a Fool.
He is not your typical person, but a man full of character who writes the rawness of wanting to be accepted, but instead finds himself rejected and in the pit of despair. This book has major guts and speaks of some dark moments in Andrew's life.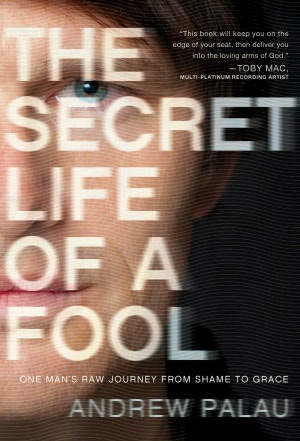 As a young man, Andrew made mistakes using drugs, drinking, being kicked out out places and even kicking a homeless man. But this story is more than just a man making mistakes, this book is about hitting rock bottom and God offering grace. This book is for those people in your life who think God will never love them for the "bad" things they have done. This book is for anyone who thinks God has given up on them.
This is a quick read. It is well written, interesting and an encouraging testimony to the unreachable. I highly recommend this for teenage boys or for those who are graduating. This book has a lot of wisdom, but exposes how sin has a way of catching up with one.
Thank you Worthy Publishers for allowing me to review this book! I was not required to give a positive review for this book.