Author Janet Mc Henry, a sufferer of depression, exhaustion and weight gain decided to make a change that would require spiritual discipline, strength and the courage to do something that would change her life.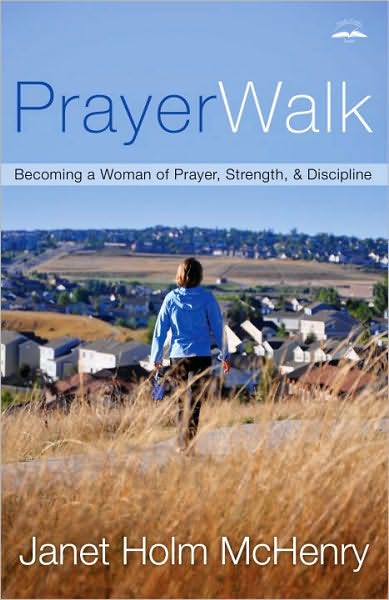 She decided to begin a prayer walk routine that would transform her mind, body and soul. "Prayer Walk" is very practical on how to get up, get exercising and start praying. This book includes a thirty day prayer and fitness challenge, which I'll admit is hard because it requires a lot of spiritual discipline. It also has a great Bible Study and discussion guide that would be great for a Women's Bible Study. In addition it provides information on how to organize a community prayer walk.
This book has made me think about prayer on my runs. Often, I just let my mind wander, but I am now challenged to pray for my friends, family, church leaders, government leaders and those who are less fortunate in other countries. This book is very challenging and is hard to take in. This book will spiritually, physically and emotionally challenge you.
Thanks to Waterbrook Multnomah publishing company for providing me this complimentary book to review. These opinions are my own, they did not pay me for this review.