Love at Last Sight written by Kerry and Chris Shook is a 30- journey that is bound to help strengthen and discover different aspects of relationships with the people you are most closest with. Not only is this book about marriage, but a book about all kinds of different relationships and gives a step by step, day by day format guide to reconnect you in your relationships. From the get go, this book was very gripping and held my attention, especially since I have a broken relationship in an area of my life and I tend to hide it. This book has allowed me to view this broke relationship differently in hopes of mending it down the road.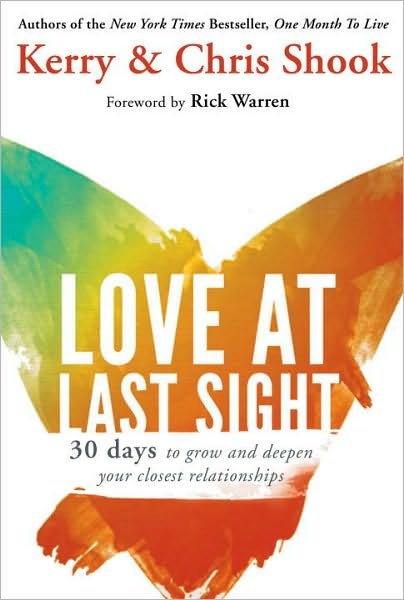 Additionally, this book was broken up into four different sections,
The Art of Being All There ,The Art of Acting Intentionally, The Art of Risking Awkwardness and The Art of Letting Go. Each section has left me with more questions than I began and has allowed me to deeper discover relationships. Also, at the end of each day, the author has reflection questions, which allow you to go deeper. I believe this would be a very effective bible study with your husband.
Finally, I enjoy how both authors are genuine about their relationships whether successful or failure through different parts of their journey. I recommend this book to anyone because relationships are the key and importance of human existence.
I challenge you to 30 days of grow deep and strengthening your relationships with those around you.
I received this book courtesy of
Waterbrook
Multnoah
publishing for review.